How To Write A Comparative Essay Successfully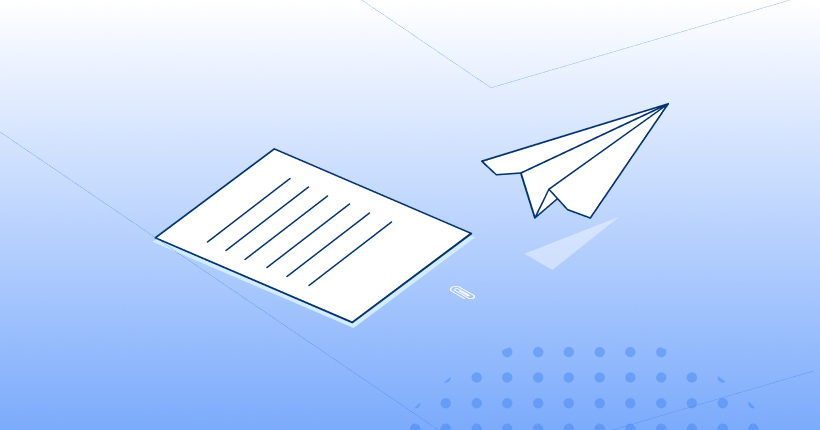 A Comparative essay is a writing assignment for the students. It hasn't become a common task for students yet. But, to be true, it has already entered the world of academic writing. Nevertheless, this is a relatively new tendency for students and professors; the assignment has to be explored thoroughly.
Why is it important to work meticulously on the comparative essay? If you want to succeed in your career as a student, you have to master comparative essays. Almost every test or exam asks for comparison. This could be an essay or any other writing that compares two objects, notions, or simple issues. Though it has recently joined the academic world of writing assignments, comparative essays should have its particular structure and rules to follow.
If you are afraid of dealing with this type of essay, our article will help you. There are various approaches that you can take to tackle the issue. Today we will discuss the problem of comparative essay writing and suggest efficient ways to manage the task.
Make Sure to Read the Topic and Understand It
When you open the requirements for your task, you should read them thoroughly. There you will find the name of the topic. When reading the topic, try to get the idea behind the words. It often happens that there's some hidden sense. The topic might be thought-provoking and has quite a complex theme for consideration.
You will be required to state your opinion about the text, its content, and the main events in some cases. In other cases, the task will ask you to explore the structure and overall organization of the textual material.
There are also topics with quotes from other information sources. To manage this type of task, you should learn more about the quote, find out its origin, and at least some background information. It will help you get the context and the core message that it pertains to. When researching the quote, you will know what issues or problems you have to address.
Try to Give the Same Attention to Every Idea Under Consideration
When writing a comparative essay, you will face 2 texts. There's no wonder that you may prefer one text to another. But, one way or another, you have to pay equal attention to each one. If you make this mistake, you can miss important data or facts. Therefore, your discussion will look incomplete. If you want to minimize the risks of missing out on essential information, there is one tip.
You can balance every point. When you state something related to the first point, you need to say a few words about the second one. To make it easier, plan it. When you get ready for writing and gather all the important material, you can gather equal amounts of arguments to make your text sound more full.
Decide on the Structure of Your Text
A comparative essay is a basic writing task. In general, it has a stable structure consisting of the introduction, a few body paragraphs, and a conclusion. But if you take a closer look at the structure of a comparative essay, you will see a whole lot of details to consider.
In the introduction, your task is to alert the reader and make him read the text until the end. It would be best if you made him interested in reading. You show your reaction to the topic and tell what particular ideas will be discussed in the following body paragraphs. Since you are dealing with a comparative essay, you should remember to mention the details of two texts.
In conclusion, you should also be consistent with the information that you provide to the reader. Your task is to sum up the information and come up with a clear conclusion. Make sure this conclusion is understandable and is based on two texts.
These parts are more or less comprehensible. But when you start working on paragraphs, there are two basic approaches that you can take.
the block approach. If you decide to use this option, you will have to work separately on each text. You take one text, explore it, and reveal the ideas in one or two paragraphs without mentioning the second text. Then you take the second text and do the same thing with it. In the final paragraphs, your task is to tell about similar and divergent aspects that these 2 texts have. On the one hand, this is a simpler approach. It has a straightforward structure that is easy to follow. But on the other hand, it's hard to keep the balance and connect two texts. To tie the texts while talking about them separately, you need to use linking words;
the woven approach. This would be called a more sophisticated way to compare and contrast two texts. If you resort to the woven structure, you have to discuss the details of both texts within one paragraph. In each section, you indicate the topic with the introductory sentence. And then, you discuss the issue taking into account both texts. And the same is with other paragraphs. This is a more complicated approach. You have to balance the problem and keep everything organized. With time and practice, you will be better at the woven method. But at the very beginning, you should start with planning. Write down all the ideas that you want to discuss and dedicate each thought to a single paragraph. Then, write down appropriate arguments to create the basis for your text. This should help you minimize the confusion.
Don't Forget to Mention Differences
When you work on the comparative essay, you should balance between similarities and differences. It is usually the case that students pay their attention only to similarities. They find what's shared between the two texts. But looking for divergent things is also important. If you demonstrate both similar and different aspects within your essay, you show your commitment to the task. Providing the reader with differences, you give a fuller overview of the texts.
Use Linking Words to Make the Text Smoother
Writing a text isn't only about telling facts and introducing the material. If you want your text to be interesting to read, you need to make use of linking words. These are words that make your text easier to read. They link separate parts of your paper and make the paragraphs sound natural.
If you ignore them, you can come up with a plain text that will take no interest in the reader. Linking words can help you achieve fluency and persuade the reader. You will also achieve understanding from the reader and make your writing coherent.
You can use linking words or phrases to link sentences or paragraphs. These words and phrases are also helpful if you want to love from one idea to another.
Make Use of Textual Elements
When you are working on a text, you should pay attention to every aspect. Language and content are not the only things that define a good text. If you want to add some depth to your writing and make it more interesting, you can use various textual tricks. Consider changing the structure or shape it differently so that the reader doesn't get accustomed to the text. To make up an appealing text, you should analyze the genre you are working with. There should be some intriguing tricks to draw the attention of a reader.
As you can see, a comparative essay isn't a challenge if you know basic tips. If you follow these rules and dedicate enough effort to your writing, you will manage the task easily.