University of California Personal Insight Question 7: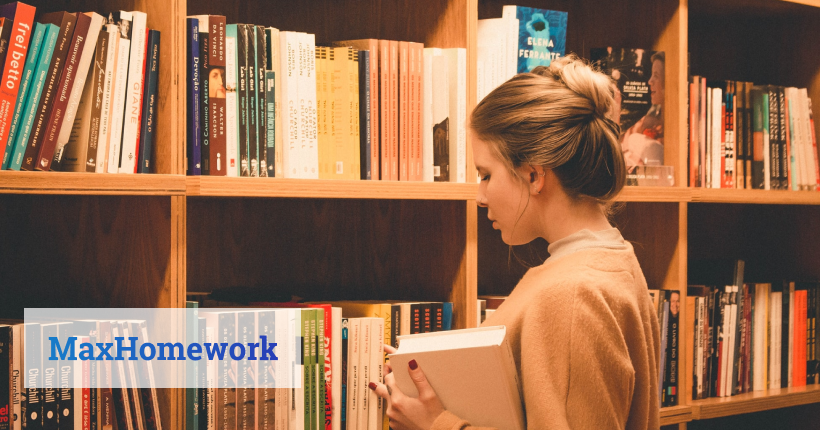 Time to Talk About Your Volunteer Experience
UC essay prompt 7: What did you do to make your community or your school a better place? As soon as I read this question, I thought that other students would succeed in writing the answer to this question because most of them have spent a lot of time volunteering.
Writing the answer is a possibility to go back to the previous experiences and moments from the past.
You can write a masterpiece essay about giving back. However, you should be careful to avoid some cliché. It is recommended to think about something unexpected or unusual which took place during one of such experiences.
Think about the way they affected you. Do not repeat boring old stuff that most of the students tend to do. ("I find it very rewarding." or "I love helping others.")
Even if your volunteering experience is not unique or impressive, you can include it here. A lot of students work on projects like helping build churches or houses for other people, working with seniors, or teaching children with special needs. The UC is aware of that.
Tell about special things you noticed when doing volunteering your home, town, school, and community. Look for specific moments or incidents, share what you have thought, recall the realizations or observations which you did not expect.
Describe something unique which happened during the fundraiser, trash pickup, or mission trip. Avoid describing what you did in general words.
If you do this, your answer will be more original and interesting.
Writing your essay, concentrate on something specific. Tell about a wider volunteering experience to make the essay more effective and meaningful.
Check out the following sample outline. It will help you concentrate and make the topic interesting. So, you will avoid writing usual pitfalls concerning volunteer experiences:
Sample Outline for UC Essay Prompt 7
Make a description of a time when something happened when you worked on some improvement activity type. To give it interest, tell about the issue you faced. Background the larger experience or project. Tell what led up to it. Explain the reason why you made up your mind to participate and describe the way you felt about it. (In a few paragraphs.)
Tell how you tackled the issue that was related to the volunteer experience. Explain your ideas and thoughts about it, as well as the lessons learned. Finish with the ideas of how you will use this experience in the future.
To help you brainstorm the ideas for the paper, here are additional suggestions to the UC admissions:
Think of the definition of the "community." It is a term that encompasses a place, team, or a group like your home, hometown, or school. You might make a definition of the "community" the way you view it. Ensure you are talking about your role in such a community. What kind of issue would you be likely to fix?
Who was the one to inspire you? Tell me about the lessons you have learned. Describe the ways your actions benefited others. Tell whether you worked in a team or alone to reach your goals.
Did you achieve a positive result for your community? Describe the steps you did in detail. Who inspired you to act? What are the results and lessons taken from this experience?
UC Essay Prompt 7 Example:
" I studied in high school. I noticed that many obese children were objects of bullying. They could not defend themselves and were very week. Besides, these children were from families with low-incomes, so they could not afford to go to a dance studio or even a gym.
  I am a believer and love God. Our church leader tells us to help others in need. Besides, I am a good dancer. I made up my mind to help these obese children lose weight. I decided to open up a dance studio for poor children whose parents had a lower than average income. So I wrote an advertisement inviting such children to my dance studio.
        To my impression, many kids were happy about it and invited their friends too. Then we started to take lessons. I was very excited not only to do what I do love but help others achieve their weight goals.
         In 3 months, each of these obese children has lost a lot of weight. They looked very fit and happy because they were introduced to the art of dance. Some of them decided to become professional dancers and dance teachers.
Since then, no one bullied these kids. They were strong enough inside and outside to protect themselves from enemies.
         This is my story of volunteering to stop bullying at school. I learned the lesson that says: everything is possible with God, which is exactly a phrase from the Bible.
          This experience helped me to become more confident as a dance teacher and dancer. It is not a secret that you become stronger when you train someone else. It's like a rule of ripping what you sow. Since then, I took part in many dance battles and competitions where I won.
          I learned that when you help others, you will be rewarded for sure. maybe, it will happen not at first steps, but 100% later on."
How to write the best UC Essay Prompt 7?
Do you have questions on how to write perfect UC essay prompt 7? Are you afraid of making a mistake when composing a UC essay prompt 7?
That's why you are here, right?
It might be difficult for you to generate a solid UC essay prompt seven if you do not have the necessary experience or writing skills. It goes without saying that not every person on earth has a talent for writing. We are gifted in some ways, but some of the talents might be missing. So what should we do?
First of all, do not panic! It's okay not to have a gift for writing, and we know it very well. Therefore, we offer you our help since we DO have this talent.
Who are we?
We are a team of professional writers to help each student reach their academic goals. We offer to write a UC essay prompt 7 for you to succeed. Sounds interesting?
Yes, of course. Each of our writers has a degree in a certain subject. They are experienced and qualified enough to generate a superb UC essay prompt 7.
Moreover, we employ only native English speakers. Meaning, your essay will be mistakes- and plagiarism-free.
How does it work?
The process of purchasing a paper online is very easy. First of all, you need to fill in the order form. Mention what you want to be present in your UC essay prompt 7. Tell us about your ideas and suggestions. The next action is payment. We accept various cards. Our payment systems are completely safe.
Step 2 is writing the paper. At this step, you are supposed to relax and take it easy since all the hardest part is being done by our writers.
The next step is receiving the completed order. We promise to deliver the paper on time. If you think the UC essay prompt 7 needs to be revised, you might ask your writer to edit it. The good news is that the revisions are free, so you can ask your writer to do it until you are completely satisfied with the result.
What is our mission?
Our main goal is to assist as many students who need writing assistance as we can. We want each of our customers feel the power of delegating their work to others, which is essential for every leader. Therefore, all our customers learn and acquire leadership skills, so they will be future bosses.
We believe in the power of education, the main rule of it is not to know everything, but to know where to find it.
We think it is wise for a student to ask for help when he or she needs it. Moreover, we are always there to assist each of our customers.
So, order UC essay prompt seven online now and become a great leader!