What Is A Synthesis Essay?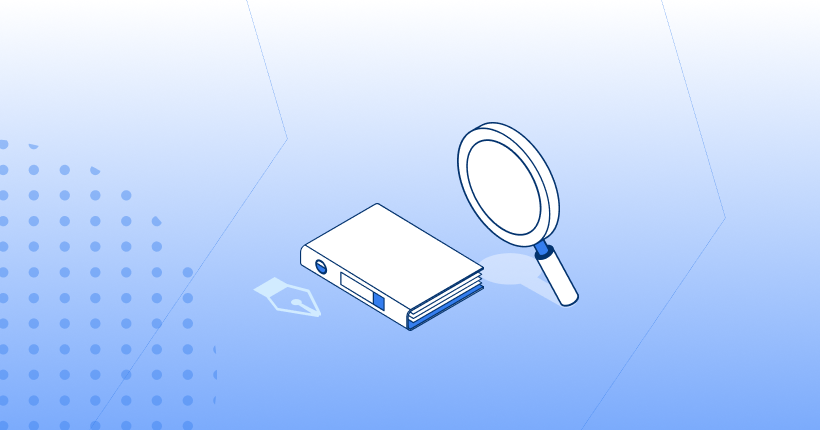 It is a type of argumentative paper, including discussion by analysis and research of various sources. Writing the synthesis paper, you should collect points and ideas that back up your side and topic of the claim. You might use such sources as observations, interviews, lectures, fiction, reviews, essays, and articles to collect supporting arguments for your investigation topic.
In such a type of paper, the writer must select a specific viewpoint. They must present their supporting arguments and claims. A synthesis paper is fusing and combining various sources that feature a standard view and shape a common argument.
What Is an AP Lang Synthesis Paper?
AP Lang stands for Advanced Placement Language. It is a college-level writing and rhetoric curriculum course. Composing such papers aims to analyze and test students' writing, understanding, capabilities, and language skills. When they write the test, they are provided six sources to make an analysis. They should form an argument or claim about the provided topic and create an efficient synthesis paper. Writing such papers, you will have to read your sources, at least three of them. Then you should utilize them to back up your claim or thesis. There are various types of synthesis papers to use in your work.
With this essay, the reader gets to know a specific topic. Unlike an argumentative paper, the explanatory paper includes careful presenting and reading of the information and facts.
Similarly to the explanatory paper, the argumentative paper concentrates on explaining and presenting the topic from a neutral perspective. It backs up a specific viewpoint and argument, showing it rationally. The writer should add relevant sources, data, and information to support its topic and present it logically to back up the statement.
How to Compose a Synthesis Paper?
Before you begin to write your paper, it will be useful to know the criteria and standards that synthesis papers are scored and marked.
Synthesis paper standards
Utilize your sources to back up your viewpoint and claims reasonably. Presenting unique ideas and thoughts and proving the arguments with substantial pieces of evidence is essential. The essay must be seamlessly and logically organized. All the thoughts should form a rapport in a specific way that will be guiding the reader. All parts of the main body must feature topic sentences with main points. As the thoughts are compiled, the paper must present the main ideas thoroughly. The essay must feature precise and easy words. Vocabulary use must be natural and careful. If you want to write an excellent synthesis paper, you should proofread it. The essay must be clean and crisp from any spelling and grammar mistakes.
Synthesis paper writing techniques
As long as it is a particular writing form, there are several techniques via which you might avoid common mistakes and errors.
This technique includes explaining and compiling the most relevant sources. You should also summarize them. However, your original ideas and views are not included. This technique is based on summarizing all the references.
Viewpoints and claims might be ideally explained via visuals. You might add examples or quotes from various sources and your unique experiences. Such visuals as real-life event photos, charts, and graphs might be added to compose a lasting impact.
Presenting two+ supporting reasons
With this technique, you should put your argument forward and back it up by providing relevant reasons for why a specific statement is true and various pieces of evidence and explanations.
Have you ever seen anyone that put opposing viewpoints in his or her discussion? Such a phenomenon is called a straw man technique. You should put the opposing pieces of evidence and views first. Then you should present the specific reasons why you don't back up the argument. It illustrates your knowledge of the story's reasons you refute it and other sides.
With this technique, the excellent opposition's point is accepted. However, it proves and argues that your viewpoint features more positive points if compared to others. It is useful if the audience consists of opposing views.
Contrast and comparison technique
It supposes contrasting and comparing both viewpoints simultaneously, analyzing differences and similarities between the two of them. With this technique, you might study the whole topic. However, it may not be useful if you work via other methods.
How to Compose a Synthesis Paper for AP Lang?
Composing a synthesis paper is an important section of the AP Lang exam. Students must demonstrate their skills via it. Composing the AP Lang synthesis paper, you should follow these steps:
Read the text precisely.
Thoroughly analyze it.
Establish a viewpoint based on it.
Conclude the entire paper.
Synthesis Paper Outline
Generally, there must be three parts of the paper's outline:
Begin your paper with an engaging and exciting opening. The beginning is the essential section of your paper. Not wanting your readers to leave your paper somewhere in the middle, ensure that the opening is powerful. Elaborate and explain the main topic. Present the factual thesis statement.
Add as many backing up points as you wish. Ensure that every paragraph begins with a claim, supported with backing up pieces of evidence. The sections must follow your claims and ideas. They should not move around the backing up sources.
Similarly to a powerful opening, a memorable and robust closing is essential to conclude your paper. Do not just add anything with no connection or vaguely. Adding the paper's statement will be better, as well as the reasons for backing them up.
Synthesis Paper Topics
Here are the most striking examples:
What is the impact of social media on the next generation?
Do you agree that millennials want to gain experience instead of stability?
What is the role of plastic in boosting the global carbon footprint?
What is the impact of global warming on floods?
Is climate change a global phenomenon?
What is the role of the death penalty in destroying or reviving the order and law?
Are fast food and sugary drinks the main reason for children's obesity?
Is it better to be a college dropout or have higher education?
Do body sprays and perfume play a central role in boosting global warming?
Is it true that video games boost violent children's behavior?
Note that it might be complicated to find the right and good synthesis essay topic. You should also spend some time brainstorming. We hope that now you aware of the main principles and tricks about composing a synthesis essay.
However, if you still doubt whether you can cope with such an academic task, we can help you. We are a team of writers that offer fantastic and fast custom essay writing service. No matter what type of synthesis essay you might need, we can assist you with it at the speed of light. Our writers are well-experienced. They are experts in several disciplines and have a certain degree in one of the subjects. To be more precise, all of our writers have a Bachelor's, Master's, or a Ph.D. degree in a specific discipline for you to be sure they are professionals.
If you are looking for professional assistance, do not hesitate to contact our customer support representative. As long as this department is open 24/7, you will get a prompt response ASAP. Go ahead and buy your custom academic synthesis essay now! We cannot wait to help you.