How to Write a Great Process Analysis Essay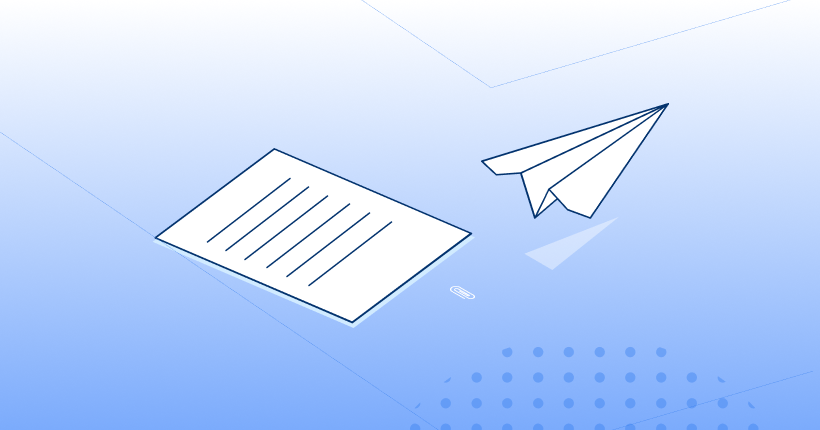 Creating a process analysis essay is a challenging task for unprepared students. Need some advice in writing a good process analysis essay? You are on the right page. If you consider our recommendations, you can make the writing effortless and fast and receive an excellent result. Let's dig in!
Process Analysis Essay Definition
To start with, let's get acquainted with the definition and the peculiarities.
A process analysis essay is a type that investigates a particular process or action. It is like recipes: you name the ingredients and describe the process of preparing food. This essay type can be written on a wide range of topics, from highly technical to simple and everyday actions. All you need is to define the process in a logical order. While crafting a process analysis essay, the writer needs to concentrate and bear in mind every stage and tool necessary to perform a task.
Structure of a Process Analysis Essay
The structure of this assignment is different from ordinary five-paragraph essays. The intro is the same, but the main difference is the body and analysis section. The body is not based and divided according to the arguments and evidence presented. Unlike the usual conclusion, this part involves a review of the previous stages. Below, we will describe every part in more detail. Remember that you have to make an outline of the essay before you move on to writing itself. It may look different from an ordinary essay outline, but it is still essential for a smooth writing process.
Here is our view on the main structural components of expository essays and tips on writing them.
Intro
This part covers general info. The significance should also be mentioned. As a rule, the intro is the most concise and the easiest part. Here are our tips on writing an excellent introduction paragraph:
Concisely explain the picked topic and the aim of the process;
Tell why this process deserves learning, how it can be helpful later;
Describe the results your audience can achieve if they do everything right.
Body
In this part, you need to describe all the things (materials, tools, etc.) for the process. Also, inform your readers about warnings or possible effects concerning the process. Mention possible ways to finish if something fails. Ensure you are involved in everything necessary and even optional things. More tips on writing great body paragraphs:
Explain all the steps for the entire process;
Each step should be described within one paragraph;
Follow the descriptive style;
Write transitional sentences for a smoother sequence of the process.
Analysis
Here you need to sum up everything mentioned in the previous paragraphs. The reader should understand how complicated the process is. You need to underline the most crucial stages. Sometimes the processes are quite complex and consist of numerous sub-steps, etc. If you want to write it faster and with a better result, follow these pieces of advice:
Be brief and don't repeat your instructions;
Sum up all the steps explained in the body;
Pay more attention to the crucial stages;
Describe the outcome.
An Example of a Process Analysis Essay
To give you an even better understanding of the process, we provide you an example of a process analysis essay that involves all the parts. Keep in mind that the first paragraph is short and provides general info about the process to be discussed.
Essay Example
Peanut butter is a well-known treat for people of all ages. This is an easy recipe on how to make delicious peanut butter at home. Preparing it will take only five minutes. At the end of the process, you will get a tasty homemade peanut butter without unhealthy ingredients like palm oil, etc.
To make peanut butter at home, you will need peanuts, food processor. You may also need a few tablespoons of honey or sugar if you like the sweet taste or a pinch of salt if you prefer salty butter. You can add any amount of salt or sugar until you enjoy the taste.
Put peanuts in a food processor. Next, turn a processor for four or five minutes. This time will be enough to get a perfect consistency. You will see how your nuts turn into a dry ball and then into more liquid and smooth peanut butter.
If you want crunchy butter, don't blend the nuts till the end. Keep in mind that your food processor can get hot. If it happens, just turn it off and leave for a few minutes to cool down, and then continue blending.
After that, put the ready peanut butter into a jar or any other container. If you want it to be creamier, store it in the fridge. If you prefer more liquid consistency, store it at room temperature. You can store it for only a few weeks, but it is so delicious that it won't take much time to eat it all. Or you can eat it immediately.
Peanut butter is a piece of cake to make. Just make sure you have enough peanuts and a good food processor. Enjoy the perfect taste of homemade peanut butter.
Frequently Asked Questions
Can You Give a Few Tips on How to Create a Process Analysis Essay?
Here are more useful pieces of advice to make a perfect process analysis essay.
Ensure you are familiar with all the peculiarities of the process;
Present all the stages in a logical order;
Don't involve any new ideas and stages in the summarizing part;
Separate the process into the stages;
Make sure you know about all the warnings concerning the process;
Create a distinct structure of an essay;
Don't retell the whole process in the last part;
Use appropriate vocabulary;
Check your essay for any kind of mistakes.
What Are the Main Kinds of Process Analysis?
Directional type tells how to perform the process with detailed directions. For instance, such processes are easy, like cooking something.
Informational type tells about how the process is completed without providing directions to do it. As a rule, the informational type describes the process that can't be performed easily.
If you are looking for expert academic writing help, you can find it on our website. Place an order right now, and don't worry about your assignment anymore.