How To Cope With Powerpoint Presentation For College?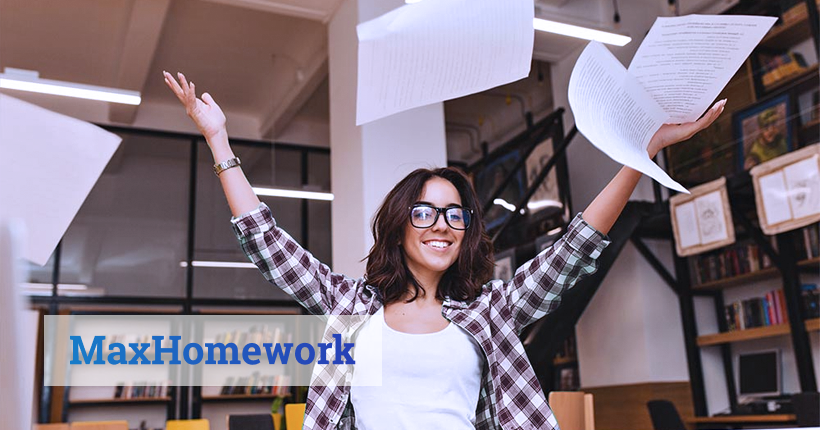 Today PowerPoint presentation is the easiest way to express your personality, but also to structure all the information and present the material in the best possible way. Except for college students, such methods are widely used in schools and universities.
What To Start From When Working On The Best Powerpoint Presentation?
To begin with, as any type of assignment, this one is also evaluated according to several criteria. This means you'd better spend some time and do this project at the highest possible level. As an educational method, it needs some basic technical knowledge and several skills, including critical thinking and academic writing.
Usually, any kind of student assignment is associated with challenges and only hard work. However, this activity is considered to be the easiest and the most exciting method that is used in the educational process. Here you won't need to write 40 pages and proofread everything a couple of times.
As we've already mentioned, this kind of task is considered to be the easiest one, and every student can cope with it. However, if you are reading this paragraph, you probably want to know the process of creating the best project, not an average one. Just by following these simple recommendations and instructions, you can make the most interesting presentation that will impress everybody.
Remember the following facts:
choice of the best visualization;
intriguing content;
confidence during the presentation of the chosen material;
captivating files.
Here were mentioned only a couple of recommendations for a great PowerPoint presentation for college students; we will deeply discuss this topic later on. Just go on reading!
Several Important Rules About The Creation Of A Great Presentation
Of course, every project may need some special recommendations, but there are some general rules which we have gathered for you here. So, if you want to impress everybody with your work, just follow these simple recommendations:
Don't concentrate on the animation. Sure, a properly chosen style needs some kind of animation effects, and you'd better use some. However, it shouldn't be too distracting for the viewers. The classical and reserved presentation will impress more than low-quality animation.
Try to express your personality. When anyone can cope with a usual presentation, you'd better show something special and creative. It may relate to the context of visualization, but your personality and character must be noticed via this work.
Choose the proper theme. As a rule, students who are working on PowerPoint presentation for college pick the easiest pass – they choose a template. Nevertheless, most of the people who will be in the audience have probably created such projects, and they could understand what your personal style is and what is the stolen template of someone's work. So, spend some time and create your individual style.
The quality of the chosen media files should be considered. The first thing that our brain notices are visualization, and only after that do we pay attention to the text and context behind this material. If you haven't attracted the view with a high-quality photo or video, he/she will not waste the energy on reviewing the text.
Pay attention to the used fonts when you are planning to create the best PowerPoint presentation for college; every detail matters. So, why not to waste a couple of seconds and choose a proper font? While choosing the style, please pay attention to the readability of the text.
Don't overload your slide with the text. While preparing your presentation, keep in mind that there should be only keywords and phrases that you, as a speaker, should share with the audience. It will be extremely hard to listen to the speaker and, at the same time, read the information from the slide.
Try to use diagrams and charts. People have different styles of perception, so in order to involve everyone in your project, you'd better include something for the logic-visual audience. Some people just remember information in this form better than by listening to the same material.
The confidence of the speaker is extremely important. Don't afraid to paraphrase something or mention another fact as an example. Your confidence means more than anything else. Just be prepared and don't read from the piece of paper.
How To Complete The Presentation Faster?
Maybe you are reviewing not the first article with helpful recommendations about the PowerPoint presentation for college and still hesitate a lot. You think that all these pieces of advice are useless, then here is one more cool option for you – professional assistance.
Our service is mainly specializing in working with PowerPoint presentations, and we have been doing this for lots of years already. The team of experts that are working with us has proven its professionalism, and lots of students are grateful for their work.
The benefits of ordering your project via our service are:
quick completion of any project;
professional work;
exclusive approach to each presentation;
unique content.
Now, you have two options to think about – whether you are going to waste lots of time and efforts for the creation of the most exclusive presentation, or you can delegate this assignment to the team of experts. It is up to you what variant to choose and what seems more appropriate at this particular situation. Just remember that time is such a precious thing, and we'd better spend it on something meaningful than preparing a PowerPoint presentation for college.
To conclude, the whole ordering process on our website will take only a couple of seconds, and your presentation will be completed on time. Just several clicks, and you can start working on something more important while professionals are fully responsible for the quality of your PowerPoint presentation. So, don't waste your time anymore and contact our support team. They will quickly explain to you everything you want to know and will immediately start working on your unique project with a peculiar style.