Learn To Write: The Most Efficient Tips To Get Started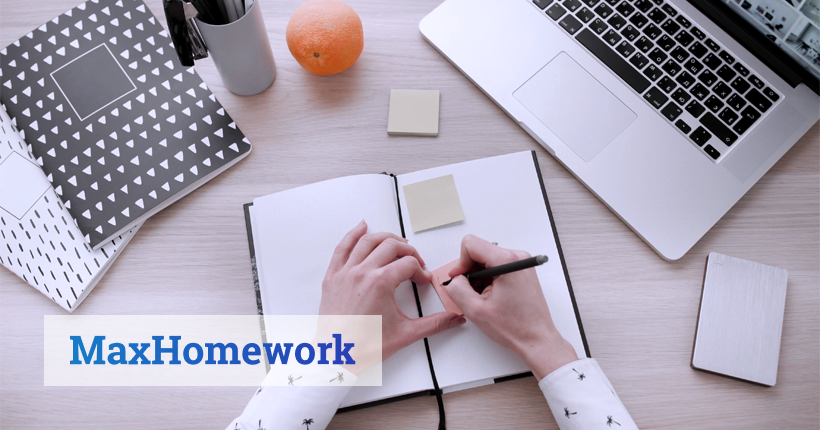 It is impossible to overestimate the value of high-quality writing skills in the life of a modern person. They help us maintain our every-day life operations and make us a competitive worker in the labor market. Learn to write to become a powerful competitor.
Nowadays, there are dozens of well-paid career opportunities based generally on a writing capacity and experience that grant a high level of income and personal independence. Various types of writing are known to be a very popular sphere for freelancers. Blog posts, web pages, Instagram publications have become an efficient platform for influencers and businesses.
This is why writing skills should not be overlooked.
I am a proud author of more than 1000 blog posts. I took part in the preparation of more than 15000 writing projects during the last decade so that you can totally rely on me in defining your way to writing proficiency.
This guide will help you get a grasp of methods and ways that will help you to develop impeccable writing skills.
Why Everybody Should Be Able To Write
If you are not planning to become a professional writer, it is still necessary for you to know how to write creatively and efficiently. A lot of researchers nowadays link the ability of a person to communicate effectively with their writing competencies. Lots of high-profile employers pay special attention to their candidates' self-presentation writing skills. Poorly-written CVs and cover letters almost definitely play against the applicants.
What is more, the modern workplace is all about communication, so if you want to be successful in your care and personal life overall, you need to learn to set the right online communication and convey your thoughts and ideas through text clear for the receivers.
Let's turn to the private side of life. How many of you still chat with friends on the telephone? Perhaps, the numbers are not very high. Nowadays, we communicate mostly through texts and visual materials. Even a short post on Instagram or Facebook requires some time for preparation, overthinking, and writing. The clearer and appealing it is written, the more chances are it will be written and taken into consideration. So how should you write to become successful online?
What Differentiates Online Writing From Simply Writing?
Writing for the web is governed by the set of rules and techniques that make such texts visible on the Internet. This is why the writers should not only try to make the article's content interesting and engaging, but they also need to know how the online content operates and what rules it should adhere to.
While Wuthering Heights is widely known as a really impressive and popular piece of fiction, so it would hardly go viral in online communities.
The effective text for the web should be appealing, highly researched, and in some way, persuasive. It should catch the readers' attention and hold it to the last letter.
If you have ever thought of creating a blog based on your everyday routines enumeration, then I would recommend you think twice.
Becoming a Good Writer
But don't worry, nobody is born a great writer. The skills come with practice, through sweat and tears. It can be compared with sports, writing is soccer for your brains. The more you try, the better you get.
Becoming a professional writer will take even more time and effort; however, will open a huge range of opportunities for your professional development.
Some time ago, I launched a writing course on internet standards teaching and discovered that some 85% of applicants don't know how to write for the web. Thus, it has opened up a situation of huge market need.
Useful Tips That Will Help Your Writing Stand Out
Writing a quality text is not only about perfect grammar and spelling knowledge. It is also about informativeness and fun, which are much harder to develop. Throughout my successful writing career, I have come up with nine useful recommendations that will help beginners to set the scene and experienced writers to improve productivity.
Create Your Writing Environment
Settings play a huge role in the writing process' success. Organize your working space, prepare everything you may need beforehand, and don't get distracted.
During your writing, you may get an unbeatable desire to watch YouTube videos with cute puppies or switch to your Facebook page to scroll through the feed for a little bit. But, be aware of this trap. Instead of having a rest for just a couple of minutes, you risk getting dragged into the vastness of the internet for hours.
Luckily, there are a number of tools that will help you stay concentrated:
Ommwriter is a perfect software that provides minimalistic natural backgrounds and relaxing audio tracks to create an efficient writing atmosphere.
One Tab extension will help you relieve visual tension by organizing numerous tabs that you use in the process of writing into one list.
You may also try to put away your mobile phone and turn off the notification. All these simple manipulations will help you stay inspired and motivated.
Don't Stop Practicing
If you are a beginner in writing craft, don't forget to invest time in everyday practice. Your texts are getting better each time you write a new one. What is more, it will teach you some discipline and time management.
In order to get some more practical skills, you can train while writing on any topic: an overheard conversation in the subway, an unexpected event that happened to you or your family, a memory from childhood that you have recently recollected. While writing, try to make your reader fall on the hook and not get off it until they finish reading your story.
Research and Outline Before Writing
The writing process begins long before you get a pen in your hand. As soon as you have set the inspiring environment, think over and outline the main points and ideas of your text. To write well is to write clearly, understandably, figuratively, structurally, and to the point. It's important to understand that the writer always needs to have a story to tell or a helpful piece of information to share. It's also crucial that the writer has some interesting thoughts to share with the audience. First, you need to outline the main idea of your article, and then you need to explain your position, add some arguments and branch it out, so the reader sees the various sides of the issue described. It is a crucial step for the whole process, as it determines the quality of the writing and helps not to get lost in words.
Planning your text beforehand gives you a starting point and helps to structure the cohesive and informative text. As a result, it helps to complete the writing faster.
Good content writers' skills are not limited to simply creating a text, they are usually outstanding researchers as well. Since they have to write on different topics and subject matters, they become experts in various fields, as they have to research the information given on the internet and in the relevant literature.
Come Up With Interesting Content
Now you can finally begin expressing yourself in your writing. Don't limit your thoughts and ideas, and don't try to edit what you write on the go. You can return to it after you finish.
Remember that you write for your reader, so make your text appealing. Don't just list dry facts and opinions, develop your thoughts with engaging evidence, and add some life to your text.
On the other hand, don't succumb to providing senseless writing. While "How to lose weight in 7 days" might seem engaging, nobody will read it till the end if it is only written to promote some BADs.
Numerous studies have shown that readers value the quality of text content the most. This is why, always try to find a balance between informativeness and fun, and you will always have your reader applying some of the following techniques:
Focus on Your Audience
Don't try to put all the modern SEO techniques in one text. Think about your target audience and try to always have a look at your text from a different perspective.
Write in a Persuasive Manner
Online text is meant to promote some ideas, goods, or services. But remember that a content writer is not a salesman or PR manager, so there is no need to sell something at all costs. Determine what is important and useful for your reader and put emphasis on these aspects.
Write a Striking Heading
Knockdown your reader from the first second and make them want to read to the last sentence.
Make It Personal
Breathe life to your writing with colorful descriptions, real-life anecdotes, and personal experience. Write as you speak, draw images, tell stories. Be specific; help the reader see everything with their own eyes. Prove your points with relevant creative examples.
Edit And Proofread
Once you are through the writing process, you can finally have some rest. Yes, you really should. Then come back and reread your text. A writer should know, appreciate, and use the power of editing, that helps you make your writing more precise and readable. The first version of your text is hardly the last. A good writer is not someone who immediately makes their texts perfect, but someone who takes the time to perfect them. So that, sit comfortably and start making your text better.
Make sure your text is informative and engaging on the one hand and suitable for the Internet search engines on the other.
Use a Reasonable Amount of Keywords
Don't overload your text with repetitive word combinations.
Link to the original sources of the information and to the relevant website's internal posts and pages
Never Stop Learning
Of course, some people might have a talent for writing, and some do not have it. However, the proper practice can help you develop your writing abilities, so with each new piece of continent written, it becomes more structured and interesting. This is why good writers never stop writing. They practice, have some rest, then practice, and after this they… practice again. They try different techniques and software to increase the readability and efficiency of their texts.
Read A Lot
Reading texts of other authors helps to shape your own style and stay updated on recent trends and writing styles.
I always have a book by my side while commuting to work or having a rest in my backyard. It is my favorite way to relax and sharpen my knowledge. You can read the paper books online or download those available online on the Internet, just choose what works better for you.
Subscribe to some blog pages, read magazines and newspapers, look through the news and analytical writings. The diversity of style and genres broadens your horizons in the writing craft. You can also imitate someone at the beginning. Try learning various styles and ways of writing until it becomes perfect, as it would help you develop your own voice. Identify the writings that you like and don't like to read and why.
Review Literature On Writing
Read articles on how to improve writing skills and get interested in related research and studies. Try to understand what attracts modern readers and which new techniques and styles enter the industry of writing for the web. You should always keep up with the progress.
Seek For Feedback
Ask your family and friends for sincere feedback. This will help you to look at your writing from a different perspective and evaluate your texts.
Communicate with your audience and find out your strengths and weaknesses. Correlate the topics you are interested in with the needs and interests of your audience.
Practice A Lot And Invest In Your Education
Quality engaging writing is not an easy activity, as it may seem in the beginning. It is a demanding, though rewarding vocation that requires a lot of dedication and practice.
I am a professional writer with years of experience under my belt, and you know what? I still don't find writing easy. However, I must admit it has gotten a lot easier now.
So that, don't stop trying and learning, invest in your writing capacities, and you will get inescapable success.