A Guide On Writing An Outline For An Informative Essay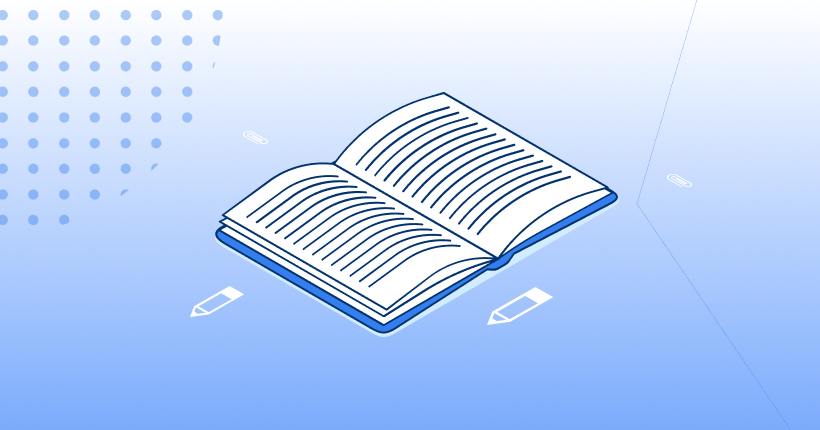 Students may think that completing this assignment is a piece of cake. However, the teachers often stress that this essay type is one of the most difficult to deal with. The aim of informative papers is to give the audience more knowledge on a certain topic. In this guide, we collected the most helpful tips that will save your time and effort on writing an informative essay outline. Keep on reading if you want to know how to make the writing process easier and more fun and present a high-quality paper.
7 Steps to Come Up With an Outstanding Essay Outline
The structure of all essay types is quite similar, but the author needs to take into account the essential specifics and features, and goals of every assignment type. Thorough preparation is the key to success, so you shouldn't underestimate the significance of pre-writing steps for overall paper quality. Let's have a closer look at the pre-writing stages that will help you come up with an excellent outline.
1. Brainstorming topic ideas
Think of a topic that would draw the readers' attention immediately and make them read your paper until the end. The topic should be both informative and engaging. Don't go for too general topics and look for creative ideas.
2. Good beginning – half job
Think of an original way to start your research paper. Most students begin with an explanation of a central term. But is this the right approach? The definition is an integral part, but the very first sentence should be catchier. It is easy to hook the readers – place an interesting or unexpected fact, piece of news, or statistics in the beginning.
3. Strong thesis statement
This is an essential and final part of an introduction paragraph. The statement should include the central idea and aim of your paper and prepare the readers for the whole piece's content. We recommend making a few drafts before you start writing and decide on the final version when everything else is completed. This way, you understand what your informative essay is about and can establish stronger connections between the thesis statement and the content of the essay.
4. Informative body paragraphs
Mention the aim of your writing at the beginning of the first body section.
5. Present your evidence and arguments
All the evidence you present in your essay should back up the main idea and give readers a clear understanding of the topic. Place the most powerful argument first.
6. Write the last paragraph of the body section
Provide exhaustive information that will leave no space for reader questions or doubts.
7. Finish an essay
Sum up all the important points discussed in your piece.
3 Essential Elements of a Perfect Essay
Now let's pay more attention to each element of an informative essay. While writing, it is important to follow a certain structure.
How to Write an Opening Part
Simply put, prepare your readers for the content of the whole paper. This part has to include a brief explanation and background info on the topic, including extraordinary facts that are not commonly known. Finish this part with a thesis statement explained in 1-2 sentences.
A Closer Look at Body Paragraphs
This part includes facts and evidence that back up the thesis statement. The number of the section should correspond to the number of arguments. As a rule, authors include from three to five paragraphs, but you need to consider the specifics of a certain essay and change the structure according to it.
Before you write body paragraphs, you need to conduct thorough research and pick only relevant information from the sources. In this part, you need to demonstrate that you performed a thorough analysis of literary sources and can prove that your viewpoint is the right one. Dedicate one paragraph to only one idea or argument. Include citations of reliable scientists and books but don't rely on them too much. Show that you can analyze the given information and present your own conclusions.
Writing AC Onclusion
Repeat the idea presented in your thesis statement, but don't just copy it as many students do. While writing a summarizing part, the main thing to consider is to present only essential information that proves that your thesis statement is correct. Also, write about the advantages of your research for readers.
Informative Essay Outline Example
To be even more helpful, we present an example of an essay outline. As a model, let's take the topic "The impact of social media on teenager behavior.
1. Opening
A hook to attract the readers. Did you know that an average teenager spends more than three hours a day on social media websites and apps?
Paper aim. Everyone should realize how spending time on social networks affects teenage behavior.
Significance. Various stereotypes and behavior patterns that are imposed on teenagers by social networks do not always have a positive influence on their lives.
Thesis statement. Along with socializing with friends, teenagers look at the examples and lives of other successful people. This can cause negative consequences such as low self-esteem, lack of attention, etc.
2. Body section
First argument. Teenagers are extremely vulnerable when they compare themselves to more successful people.
Supporting fact. Following famous bloggers and celebrities can lead to low self-esteem as teenagers think that they are not successful or worthy.
Supporting fact. The statistics show that young girls follow strict diets and exhaust themselves with physical exercises to correspond to social media websites' beauty standards.
Second argument: Teenage bullying on social media is also a negative phenomenon that affects both the behavior on the Internet and in real life.
Supporting fact. Statistics reveal that teenage hate on the Internet very often leads to conflicts in real life that are more difficult to solve. Teenagers become more aggressive and forget that they are responsible for their own words.
Supporting fact. Teenage bullying that takes place at schools needs to be prevented and controlled both in real life and on the Internet.
Supporting fact. Children should be encouraged to report any conflicts or bullying behavior on the Internet to prevent further conflicts.
Third Argument. Social media websites are a place where people share their thoughts and opinions about different things. If a teenager likes a person he follows, it is very difficult to impose some ideas on them or affect his thoughts.
Supporting fact. Famous bloggers and influencers don't often understand the responsibility for what they share with their audience.
Supporting fact. Affected by examples of bloggers, teenagers try to be like them in everything, which results in losing their identity.
3. Summing up. The impact of social media on teenage behavior is huge and constantly growing. It is important to understand that not all the things displayed on the Internet are right and differentiate positive effects from the negative ones.
Wrapping Up
We hope our comprehensive guide was helpful in creating an effective outline for your informative research paper. If you are looking for a reliable and secure writing service, you can find expert help on our website. We guarantee to deliver high-quality pieces within the scheduled deadlines.
Frequently Asked Questions
Here are the most frequent questions our readers ask. Down below, we try to give exhaustive answers to them.
How Do You Write an Informative Essay?
An informative essay is one of the most common assignment types for students of any educational level. Its aim is to give exhaustive information on a certain subject by giving facts and examples that back up the thesis statement. The most important part is to create a strong and impressive thesis statement and a draft before writing itself. These steps will help you organize the writing process and optimize your time. Another crucial part is analyzing scientific resources. The student has to pick only reliable resources that give objective information on a certain topic.
What Is an Informative Outline?
Basically, an informative outline is a plan for your future piece. It is similar to the table of contents that helps the author stick to a certain structure. Writing an outline is not an integral part of creating a scientific paper, but it still plays a significant role when it comes to the quality of a final piece. It helps you organize your work and pay more attention to the important points. It also helps cope with common writer problems like a conclusion that doesn't support a thesis statement, no connections between the body paragraphs, etc.