What Is A Personal Statement For A Grad School?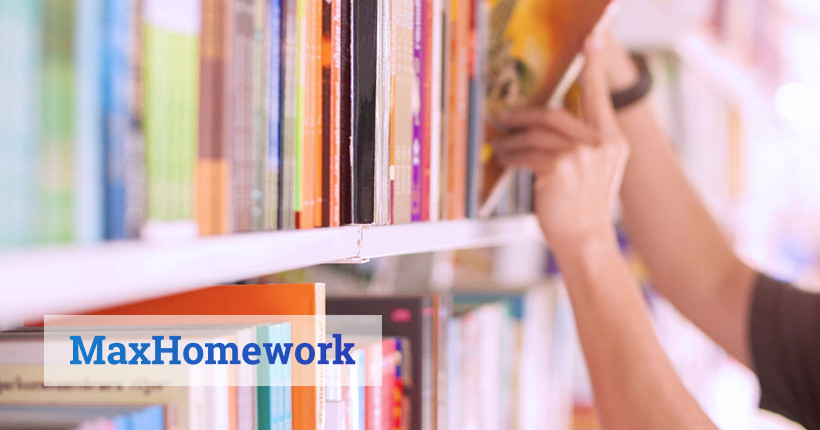 A personal statement is a sample of writing designated to represent you before the admission or other selection committee. This is a brief description of your personality, aspirations, and achievements. To some extent, this is persuasive writing. Your goal here is representing your candidacy in a manner convincing the future reviewers that you are the exact candidate they should choose, among others.
Generally, this sample of writing deals with many aspects of your personal or even professional history. You have many things to consider. To include everything required and nothing more, we suggest you answer these helpful questions.
What Questions Should You Ask Yourself?
Before starting this drafting, you should emphasize certain questions. These answers will help you bring more clarity to your application process and personal statement. Here is what we suggest you ask yourself first:
What experience makes you a unique candidate?
Write about something you are proud of. Sure, you have some really impressive experience you would like to share. Such experience should definitely show you from your best side. Don't be shy while thinking about such and avoid pathos while describing them also. Great achievements, a polite manner of representing will serve you well in the course of drafting.
What personal details can help the admission officers to form a better understanding of your personality?
Perhaps, you have some strong sides of your character that had been developed thanks to some successfully passed life situations. Tell me about such challenges. For instance, you may have volunteered during the COVID-pandemic or had other volunteer experiences. This can teach you a number of things, like planning your time, arranging a schedule, helping others, etc.
What can personal qualities help tackle prospective studies?
You may emphasize special traits of character that can help to succeed. This varies depending on your future profession. For instance, empathy may be extremely necessary for social workers or sociologists. Attentiveness to details may be good for economic specialties.
Why are you motivated to pursue studies in this field?
Answer for yourself first what moves you in obtaining exactly this specialization. What is your motivation and aspirations in this regard? If you are passionate about this field, describe all points that can interest you most of all. Passionate students will likely have more chances of success during the selection and after completing their studies also.
What do you want to achieve in this field?
Your goals should be clear for yourself first. If you describe such confidently and precisely, this can signify your serious and professional approach to your studies. While thinking about your goals and the manner of describing them, you should always be realistic and to the point. The more concrete goals you have – the better for you. In this case, you will have something to strive for. This is how you may adapt the studies specifically to these goals and achieve the success afterward.
How may this target program help you in realizing your career aspirations?
You should make a direct link between your aspirations and offers this target program has. If you make these links clearly, you increase your chances of success nearly automatically.
What skills you already have to be successful in the course of studies?
Perhaps, you have already learned time-management skills, memorizing, and learning techniques. You may have worked on your critical thinking skills and other abilities that are required in the course of any studies. Also, think about field-specific skills. You may find the lists of such in any professional publishing. To prove the fact you are having such, indicate courses or programs you have passed, like Coursera.
Why do you think you are a suitable candidate for this program?
Be moderate at this point. Try to represent yourself, like making a proposal to the selection committee. To help yourself, evaluate your candidacy like from their perspective. What should you tell about yourself and how to persuade the selection officer to choose exactly you? Make clear connections between what you can propose, what you want to get, and how this may help your target educational establishment and your career in the future.
What can you bring to this program?
Perhaps, you have some fresh views you can share. For instance, if you are applying for some educational specialization, you may suggest certain innovative methods of education that can be tested during your studies. Such a proactive approach signifies your professional attitude and can make you distinct among other applicants.
One Special Point You Should Keep In Mind
While you are thinking about the content of a personal statement, keep in mind that the members of the admission committee look for personalities first. They need characters, students with winning, and positive mindsets. Yes, attitude is before many other things. So, any description of the skills and experience you have should be made with this emphasis. You are a suitable candidate for this program who can pursue studies successfully. You are mature and motivated enough to complete these studies.
Tips For Drafting
A lot depends on your program. Still, based on our experience, we can suggest you many useful recommendations to follow and achieve good results. Here they are:
read all instructions carefully. Grasp the expectations and do your best to meet such. If you are not sure about that, we have a list of suggestions so you could easily pick some you consider as important for your specific target program. Tailor a text to the target program you are applying to;
tell your story straightforwardly and to the point. This will signify your good preparation and serious attitude towards the application process. Remove any excessive statements. They may seriously distract your future reviewers. We don't need that for sure. Prevent yourself from being lost among the dozens of similar-looking applications;
your story should be positive in a tone of writing. People of such kind usually achieve better results and faster. So, it is definitely to be a positive-minded person and represent yourself as such before the selection officers;
organize your content well. You should think carefully about all statements you want to include, the order for indicating such, and a manner of narration. We suggest you place the strongest points forward. Your future reviewers will be attentive at the beginning of the reading, so they will likely remember such strong statements more;
illustrate in a text the growth you have already gained;
be chronological when describing certain points of your personal story. If you have certain gaps in your story, fill such by indicating useful info for this program. For instance, you may devote plenty of time to your education, including self-education, volunteering. Emphasize here your skills and strong sides developed during these gaps;
avoid any kind of clichés and make your story personal. Emotions are also appropriate in wise proportions. For instance, if we speak about enthusiasm or anticipation, they are more than appropriate. Share such freely and sincerely;
do your best to appear as a professional. You may review similar samples of writing in various professional sources. Pay attention to the tone of writing and attitude towards certain professional matters. Follow the same approaches when drafting, they are tested;
proofread your ready draft a number of times. You should be confident it is free from any typos and mistakes. Various online grammar and editing tools may facilitate your effort promptly.
Final Words
A well-drafted personal statement for a grad school can become your key to successful studies. Think about such a paper carefully. Form strong connections between all those aspirations and goals you have and offers of your target program. Be specific to your possible contribution to the field and the ability to reach concrete results. Represent yourself as a mature person who can cope with educational challenges, who possess enough motivation and all required skills for that.