More than 70 examples of impactful Extracurricular Activities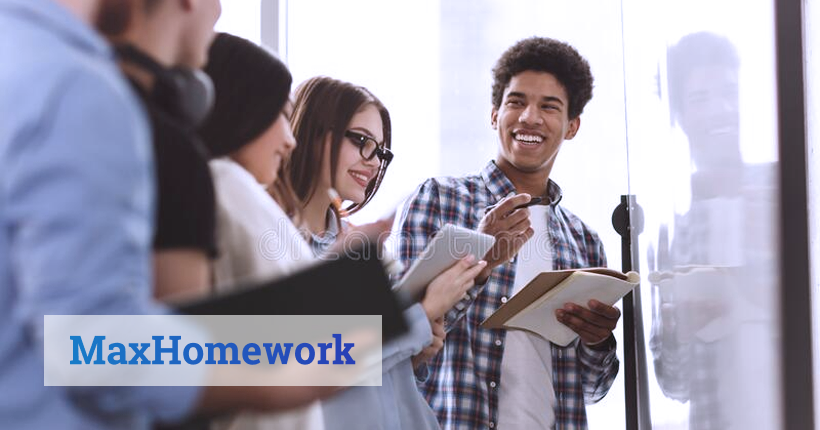 Very often, students underestimate the importance of activities list when filling in their college application.
Do you also think it doesn't make a difference? – We are going to prove you wrong by two vivid examples below:
Develop the methodology and managed sports clubs.
Establisher, Sport Community
Presided meetings, organized hiking trips and sports events, prepared advertisements, and notifications for participants.
Sample 1: Nothing special. Agree?
Sample 2: "That's one heck of a story", you may think.
It is the way activities are described that makes you perceive them differently. So, we will coach you on how to achieve the effect of Sample 2 in a speedy fashion.
Recommendations for writing Extracurricular Activities:
Indicate the organization and your position at the top.
Highlight a meaningful effect.
Go for an active voice!
Be brief but explicit. You can go without full sentences.
Demonstrate versatility.
Use clear words.
Read further to find an illustration of how to describe your extracurricular activities in a professional way.
Extracurricular activities from 1 to 10
Premier violin, Musical Group
Over 600 hours. Five years, 25 performances. In 2017 received an award at Youth Music Contest, went on tours to 12 states.
Lead organizer, Concept of Management
Elaborated syllabus, searched for funding, conducted lessons, organized a month-long training camp.
Chairman, Ethnic Art Community
Made the cut in art competition – held meetings and exhibitions, managed coach-tours, field social activity.
Technology lead, High-tech Community
Controlled webinar access; maintained Community website to improve index-linking and acted as a representative.
Site administrator, 3D Club
Maintained the website; managed events and activities with club members and staff for team building and advertising.
Chief of Media Department at Graphics Club
Interviewed and engaged personnel for positions of copywriters, artists, modelers. Developed and hosted a club website.
Journalist assistant at Global Community of Psychology Studies
Attendance of a 2-year exploration program, writing a research paper on the effects of globalization on African tribes.
Volunteer at Local Health Center
Communicated with patients; helped caregivers in medical attendance; organized activities for patients.
Jewish student's society, Responsible officer
Planning and supervising trips to other colleges, holding cultural activities, interaction with funders, delegated tasks to participants.
Tutor, Chinese speaking club
Teaching Chinese to students and organizing Skype conferences with native speakers.
Extracurricular activities from 11 to 20
School Guide
Conducted excursions around school premises, provided information about students' school life and out-of-class activities.
Co-incorporator, students tutoring club
Introduced the program, where students could obtain training in economics, mathematics, and computer science.
Establisher of an extracurricular drawing program
Developed an out-of-class drawing course for kindergarten children, twice a week, was responsible for materials supplies.
Accompanist of School Orchestra
The leading violinist in concerts, tune and warm up the orchestra, helped the conductor during rehearsals. High musical prowess.
Preparation for Math Contest
One year of training on math, polishing up skills for competitions, took the first place in a Math State Competition.
Math tutor at High school
Being an experienced contestant, I coach methodology, chose opponents, and hold monthly training and math sessions.
Chairman of Lego Construction Club
Assigned as a chairman in 9th grade. Organized lectures for beginners, accepted members to the club, supervised numerous contests.
Humanitarian at the Art Gallery
Merchandised promotional products in the gallery gift store, drew up inventory, controlled sales, and financials, and conducted management tasks.
Ringleader, Rubbish collection Group
Organized a team of students under the supervision of the school council to collect rubbish in the streets, in order to clean the city and set a good example for citizens.
Curator at Teens Center
In charge of assisting middle school students on after school activities, together with developing their social ability and dignity.
Extracurricular activities from 21 to 30
Supervisor of Rock Music Collection
Confirm and upgrade web-database on rock music and music history for the use of music students.
Joint Club Basketball
The high-rank team went on tours for sporting contests, played against award-winning teams, City Cup winner 2018.
Junior writer at Eco Blog
Wrote posts about children and education, sorted out photographs for website articles, used Adobe Illustrator for graphic design, helped with social networks.
High School Baseball team
Toured around California to participate in competitions, responsible for team training; State champion 2018.
Museum Volunteer, American Heritage
Helped with the creation of announcements, checked tickets, installed posters, distributed leaflets, took calls, assisted with exhibition arrangement.
Private band (Played the drums)
Played for high officials, city celebrations, and charity events: official feasts, municipal ceremonies, churches.
Research assistant at Youth Sports Co.
Take polls to study teens' interests, endowed ideas for would-be activities.
Participant of Curtin University Speechcraft Course
Acquired public speaking techniques and principles, studied professional speaker performances, polished theatrical skills.
Humanitarian Trips to Sri Lanka
Cooperation with local medical staff; helped chemists supplying medicaments to local citizens.
Guitarist at Municipal orchestra
Played the guitar at social gatherings, awarded rank of an honored musician by Holy Trinity Association.
Extracurricular activities from 31 to 40
Co-venture of amateur performance club
Organized weekly performances in club premises, enabled amateur singers, actors, and dancers to practice and develop talent.
English Tutor at Baltimore Primary School
Taught English to kids by using modern approaches, interactive boards, and language games.
Articles Editor at the Country Newspaper
Assigned topics to junior writers, composed and proofread articles; adjusted print newspaper to digital requirements.
Captain, School football Team
Coordinated after school practices, developed game strategy, controlled team training for tournaments.
Head of the French Film Club
Gathered best French movies, provoked discussions, sent newsletters to members about French film events, organized open-air cinemas for youth, etc.
Orchestra resident, accompanier of City Orchestra
Helped orchestra conductors, scheduled musical events supervised contests and gatherings, curated setting installation.
Chairman, Do It Yourself Club
Conducted weekly group meetings, sent newsletters, and work agenda, awarded by the school council for organizing a non-commercial association.
Panel session
Appointed speakers for debating contests, gave speeches, trained club attendants, managed club gatherings, organized inter-house discussions.
Volunteer at Denver Hospital
Assisted otolaryngology, neurology, and heart disease department by sitting up at the reception and sorted out medical records.
Senior associate at Foreign Students Community
Assisted freshmen from abroad with settlement and adaption to a new surrounding
Extracurricular activities from 41 to 50
Helmsman of Rowing Team
Coach on rowing, conducted outdoor and indoor training, developed working strategies for contests, evaluated strong and weak points of every rower.
Senior Decorator, La Fleur Club
Lead decorator and florist at school events took part in flower arranging contests, conducted activities and practices for the members.
Curator of Girl Guides
Supervised a group of 12 girls in painting and sculpting; took part in interschool art fair; planned group activities.
Course leaver of Medical College of Georgia
Was taught medical methods (checked vitals, took blood specimen, examined human corpses) to be prepared to work as a health worker.
Online Psychology Course: Effects of a dialogue
Analyzed influence of dialogue on social behavior, participated in group discussions with leading psychologists.
University Golf Team (5 years)
Played for School team, three years in the role of a captain. Attended training summer camps at Indiana University.
Trainee at Johns Hopkins Hospital – Cardiology Department
Together with the group of peer students studied the impact of physical exercises on heart disease of different types under the supervision of a senior medical worker.
Chief Volunteer, Peers in Education
Created exercises for training manuals and prepared edifying materials for students with funding shortfalls in North Korea.
Constitutor, Leadership Courses
A non-commercial organization for students with a lack of confidence. Trained basic leadership skills, prepared educational materials, developed practices.
Model United Nations (4 years)
Took part in debates on global environmental issues in numerous gatherings and conferences; traveled to 8 states and Canada for peer discussions (Enclose additional info).
Extracurricular activities from 51 to 60
Church living Organization
Responsible for crowdfunding of local Sabbath school. Scheduled chapel speeches, planned fundraising activities; took part in the preparation of kids' performances.
Class Office & Media Team
Supervised collective discussions of ideas for school performances, prepared video reels about after classes events and school clubs.
Art Tutor
Worked as a tutor in small groups of 3-5 students; organized arts and crafts contests for participants; taught principles of digital art.
Tutor, Kids Club
Trained students and organized sports activities twice a week; coached ball games for 8-10-year-olds.
Founder of, ACT Proficiency Training
Conducted monthly meetings and training, organized fundraising for educational materials, tools, and lessons with experts.
Executive, Local Charitable Organization
Assisted in product and personal supplies to the deprived and homeless, took part in the distribution of buying resources.
Head of Urban Art Esteem Community
Planned and conducted meetings, organized tours. Developed group activities, prepared newsletter for participants.
Academic Communicator
Held discussions with undergraduate students about their plans for future careers and further studies.
Assistant at Youth Educational Organization
Raised funds for our organization, arranged educational forums, helped to allocate grants and financial help for educational clubs.
Volunteer at State Sport Competitions
Worked at the information stand, assisted in the navigation of the stand, showing the way to athletes and visitors.
Extracurricular activities from 61 to 70
Volunteer, NYU Winthrop Hospital
Helped the medical staff with paperwork, directed visitors of the hospital, aided patients in their needs, in charge of keeping the equipment clean.
Volunteer at St. Luke's Hospital
Practiced therapy through art with people suffering from dismal mood, neuroses, etc., organized performances for patients, held lectures on art, planned field classes for the examinee.
Trainee at Surgery Unit
Helped to interview patients, sterilized tools, and equipment for operations, helped doctors during x-ray procedures.
Vended own paintings at Liberal arts gallery
Exhibited and promoted personal art, communicated with purchasers, created leaflets contributed earned money (over $600) to college art course.
Senior assistant, Pajama Club
A charitable organization contributed own-produced pajamas to St Anna Orphanage. Made pajamas and nightgowns, took deliveries of fabric.
Trainee at Local Research Lab
Wrote content for advertising materials, conducted field research, took part in meetings, cooperated with peers, nurses, customers.
Volunteer at Fight Against Cancer Association
Helped members with registration for 18 months sold pens, food containers, bags, etc. to raise funds for the patients, created promotional ventures.
School Runners Association
Everyday training for 5 hours, about 90 miles a month. Supervised student meetings throughout the country.
Trainee at the Dental Clinic
Helped with documentation gathering and signing, sterilized equipment for treatment procedures, aided during the surgeries.
Donation Community
Responsible for fundraising attracted attention to global and local problems: poverty, transience, climate change, domestic violence, etc.
Extracurricular activities from 71 to 76
Assistant director of Gifted Youth Club
Conducted meetings for club members and staff. Responsible for planning social events took part in raising funds.
Campus Guide
Saw around applicants and their parents to show the premises and informed about the educational process and after school activities.
Senior journalist, Local Newspaper
Gathered information, conducted interviews, wrote articles on municipal government activities, public events, and news.
Trainee at Kids Afterschool Club
Gathered ideas and developed programs for extracurricular events for children of 8-12 years old, conducted surveys, collected opinions.
Discussions and Disputes
Took top paces in competitions, participated in speaking tournaments, Semi-finalist at Stanford Invitational, Academic State Award,
Japanese Students Center: Japanese-to-English Interpreter
Interpreted live and phone negotiations between Center management and Japanese exchange students.
Need HELP with any kind of academic WRITING? Contact our team of expert writers and feel secure about the result.