What is an ethics paper?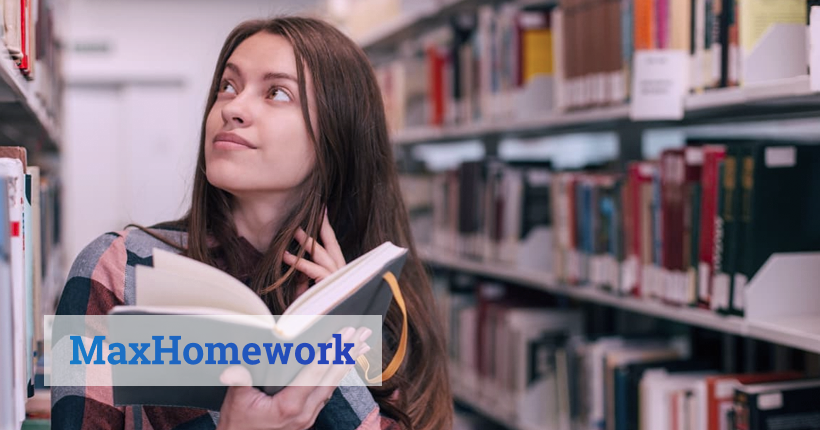 This paper reflects the results of your research related to various ethical and moral aspects. This writing is similar to an ethics essay, but it has certain differences. To make it, you need focus not only on developing your point of view but also on arguing some general consideration about your subject matter. This writing assignment requires your thorough research about a subject matter.
Views about different ethical aspects may vary. But, you should keep in mind the general essence of ethics. It should be related to the best models of behavior and living, how to act appropriately in any particular situation, and what decisions should be taken. Ethics is an area of knowledge that helps to handle possible disagreements between people.
Writing tips
In the course of writing your ethics paper, you may apply the following tips:
Organize your time and effort properly. Write your plan for that purpose.
Choose a topic that interests you in some way. Your paper should reflect this interest.
Narrow the chosen topic to the maximum extent possible. It should be as precise as possible.
Ask the right questions about your assignment. They will help you to develop arguments and other considerations about your subject matter. Here are approximate of them:
How can you formulate the main goal of your research?
How can you describe the peculiarities of your subject matter?
What result you want to reach?
How can you describe your target audience and its preferences?
What are the main approaches to your topic that exist at the moment?
What are the main deficiencies and advantages of each existing approach?
Make sure you provide valid argumentation and examples that support your reasons.
Form a comprehensive understanding of your assignment.
Take into consideration all relevant moral principles.
Do your best to overcome any possible confusions and misunderstandings.
If you have any kind of ambiguities or uncertainties, remove such instantly. Despite the abstract nature of the subject matter, your paper should contain only precise and clear points of view.
Make breaks between the revisions of your paper.
Your writing
In the course of your writing, make sure you have organized this process appropriately. Here are some preliminary stages you may pass to conduct your ethical research and writing effectively:
Doing preliminary research. For this type of paper, you need to conduct more extensive research. Review different kinds of resources related to your topic. Make sure you use only reliable ones. They should contain information relevant to your research. For instance, this may be:
books and manuals;
journal and newspaper articles;
dictionaries for clarifying terms;
official websites of public authorities and reputable NGOs;
blogs and social media accounts (as a supplementary source of information).
This list is not limited. The only thing you need to do is to make sure you use only credible information that can be verified. Pay attention to authors and their credentials, years and types of publications, etc.
Preparing your brief overview
In the course of such research, make respective notes related to your subject matter. These notes will help you to form an overview of this topic and formulate the main thesis statement. You can make this overview in the form of a list or a short summary. Group all points according to their relevance and importance for exploring your topic.
For your convenience, you may write a plan for your writing with the most important points you want to include in your future paper.
Formulating a thesis statement and arguments
Pay special attention to your thesis statement. This sentence should be considered and disputable at the same time. It has to create enough room for considerations and has to be expended through the entire text of your paper. This statement should be specific. So, make sure it does not contain any excessive points of view.
Other arguments that expand your thesis statement should develop it and be formulated in a concise manner. Make sure they based on reliable information only. Feel free to add supplementary information, like evidence, results of surveys, to make each argument more persuasive.
Making your preliminary draft
For this preliminary draft, write without stops referring to the developed plan of writing and especially to your arguments. Flowing of the entire text should be ensured by the flowing of your thoughts in the course of writing. This cannot be an easy thing for non-experienced writers. So, you may either practice on your own or involve professional writers or editors who can ensure this aspect. In the outcome, you should have a draft with its clearly distinguished introduction, the main body, and conclusion.
Revising the first version of your paper
When you have your ready draft, make sure you have amended it as it should be. Eliminate any excessive phrases and word combinations. Try to focus mostly on your ideas and find the best but limited amount of words to express them in full. This way, you can ensure your readability and make it more convenient for apprehension by your future readers.
For better results, read the ready paper aloud to catch all deficiencies of your text. Additionally, you may apply various online tools for checking your grammar, punctuation, readability, and spelling.
Passing your paper for review to somebody else and making final amendments
After you have completed the polishing of your paper, you may pass it to other persons who can evaluate it critically and give their feedback about your writing. Consider all received reviews to make amendments if this is necessary. But, at this point, try to rely more on your own views and considerations.
Topics for your ethics paper
Because of the variety of possible topics for your research, here are some suggested topics you may use to provide research:
What issues can be identified as immoral?
Business ethics is about…
What moral principles should each person have?
What kind of behavior can be called selfish?
Is there any system of religious beliefs appropriate to everyone?
Is it appropriate to violate someone's rights?
About the personal right to die and other concerns about euthanasia
What to do if someone has an abusive behavior?
About privacy violations in the modern world
Is it appropriate to legalize prostitution?
How to tackle bullying?
What are the main reasons for abusive behavior?
The role and ethical restrictions of media in the modern world
About ethical aspects of free gun circulation
The influence of the church in the modern world
Is it appropriate to judge others?
How to respond to abusive behavior ethically?
Considerations about different kinds of zoos
Final words
For your ethics paper, try to be as precise as possible. Do your research and a thesis statement on its basis, formulate all supporting arguments, and make your outline. Afterward, prepare your first draft by applying a technique of free writing and revise it a couple of times to remove any excessive things. For better results, use different tools to make your paper better and pass it additionally for review to other persons. If you have any doubts, you may refer to professional writers for help.
Good luck to you and enjoy your writing.