What You Need to Know to Write a Successful Engineering Cover Letter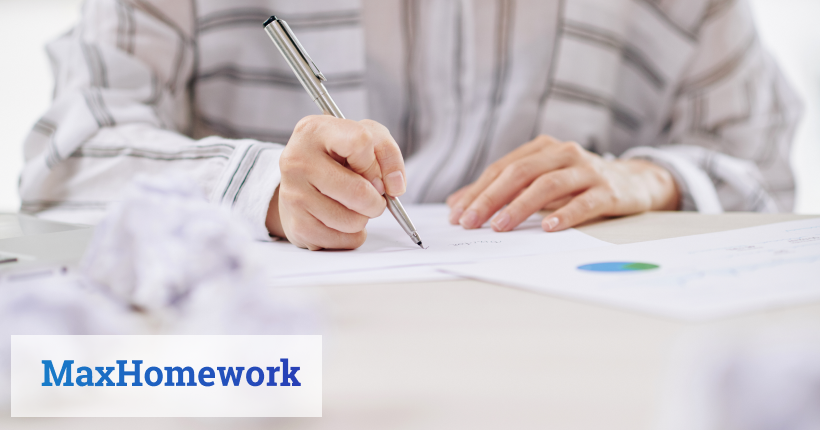 You were looking for a job for some period of time and found an interesting job offer. Our congratulations! One more thing you have to do is to apply for this job. You have created a solid resume, proofread it. So, what shall you do next? Here is one important thing that remains. you will need to write an awesome cover letter to make your potential employer interested in your candidature. This article is meant to help you at this step.
What is a Cover Letter?
Looking for a job in an engineering field might be so hard since this position requires special knowledge and skills to get hired. Besides, the job offer should match your expectations too.
A cover letter in engineering is the first thing your potential employer sees when they are glancing over your candidature. So, it should create only a positive impression. Also, you need to include the engineering cover letter the stuff like achievements, education, experience, and why you are the best one to get a proposal. In other words, by writing a good engineering cover letter you have to persuade the HR in a thing that you are the most appropriate one for this position since you have unique features that nobody else has.
Cover Letter Structure: Read and Follow
There might be several parts in the engineering cover letter, each of them must be a paragraph length.
1. Heading (contacts, name of HR, your name, and contact details).
2. Salutations (the first thing you are supposed to do is to greet the person you address the cover letter to).
3. 1 paragraph (Provide with the job title and the thing that you are the best candidate for a certain position, make a proper hook to invite them to further reading like: "I am glad to find your job offer of the position of engineer because I am sure my professional skills and experience make me a proper candidate to apply.")
4. 2-th paragraph (Explain why you consider yourself to be an ideal candidate).
5. 3-th paragraph (Tell about your achievements in the previous positions. Tell why you eager to work for this organization).
6. Closing paragraph (Reflect hope for a meeting for an interview with the HR. However, don't be too self-confident and persistent. If you feel it is difficult for you, you may use a writing service to assist you with your engineering cover letter).
What a Perfect Cover Letter Should Include: Don't Miss It
There are certain things a good engineering cover letter must include such as:
• Name of the HR manager after greetings. Provide them with data on why you are interested in the specific position.
• Your crucial achievements in the previous positions.
• Reasons why you seem to be a perfect candidate and what you can contribute to the organization.
• Reasons why you want to get a proposal.
• Explain how you got to know about this vacancy.
• Be grateful to the HR for taking their time to read this engineering cover letter.
Format a Cover Letter in This Way and Get Your Dream Job
If you need the right format, it is worth mentioning that it is exclusive in each case. Depending on the peculiarities of the field you work on, job offers, and your experience, you may choose the appropriate style of formatting. However, make sure you show your desire to begin to work, willingness, and attention to detail. For instance, if you are applying for the position of a creative copywriter, it is a must for you to demonstrate some level of creativity. If you apply for an engineering position, take the following things into consideration:
• Ensure the text is organized in a logical manner.
• Use figures to support your statements.
• Select the font which looks professional.
• Check and proofread it.
• Skip unimportant details.
• Compose short paragraphs.
• Be clear and concise.
• Make your cover letter succinct (one page).
Engineering Cover Letter: Tips Everyone Should Know
There are many career options when one is an engineering graduate or just starting their career. The ideal cover letter should convince HR that their company is the most desirable for you. Use these tips to manage to do it:
• State your career goal clearly.
• Explain what attracted you the most in this vacancy, what projects sound the most interesting for you.
• Tell me about your experience in a similar position.
• Sell yourself correctly, showing that you have all the necessary skills and illustrating your advantages).
• Make sure the closing paragraph is short and friendly.
• Proofread the cover letter to correct mistakes if any.
Be Accurate and Professional – It is A Must for Engineers
No, that you have only 10 seconds to create a positive impression on your potential employer. So, make sure there is no false data, misunderstandings, and mistakes in your cover letter. Use only proper emails, respected email-providers, that are indicating your first and last name. Also, it is unprofessional to utilize your current work email.
Who is the Addressee of Your Cover Letter?
Find the data about the HR inside the job offer and address them directly. The first thing the HR will see is your greetings. So, you would better use the name of the HR to make it more personal.
• Dear Jack,
• Dear Mr. / Mrs. / Ms. / Miss Walker.
If it's impossible to find data about the HR, write:
• Dear Hiring Manager;
• Dear Sir;
• Dear "Organization name" Team.
Don't use the phrase" To Whom It May Concern".
Cover Letter Introduction Examples:
"I am interested in the Full Stack Developer position at Python company."
"Mr. Walker suggested I contact you about Personal Assistant position since he is convinced my experience will be useful for your organization."
"I would appreciate you for the possibility to appoint a meeting with you to discuss my candidature for this position."
Conclusion
The most important elements of the hiring process are a cover letter and resume summary when it comes to applying for an engineering position. Note that if your engineering cover letter would not impress the HR or will not be well-written, they will throw your CV into the trash even without any opening. Therefore, it will be better for you to take these tips into account and avoid making typical mistakes. If you still are unsure of how to write a proper engineering cover letter, you can use our writing service to help you write it correctly any time you want. So contact us now to get the best engineering cover letter!