Tips to Manage Compare and Contrast Essay at Ease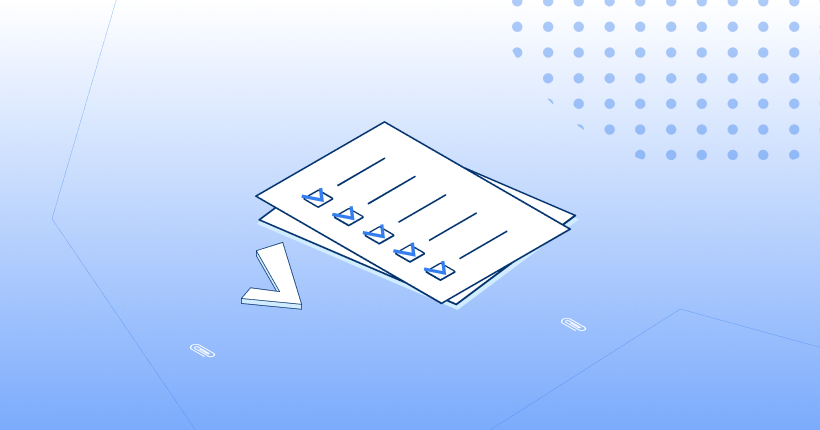 Are you familiar with writing a compare and contrast essay? This is a challenging task. If you are a student, you have probably heard about the task and worked with it. Do you find it difficult to deal with? If working with writing is a real challenge for you, continue reading the article below. Here you will find all the aspects of compare and contrast essay writing.
Compare and Contrast Essay: Let's Define the Task
This is a writing task that aims at differentiating similar and divergent aspects of one problem or phenomenon. They are not strictly divergent. They still relate to the same phenomenon or category. You take one notion and research to find out what similarities and differences it might have. You can take journals, books, or stories as a subject for your essay. There could also be various plants or pets that you compare and contrast.
In this type of writing, your task is to observe how the notions within one category interact. This is the way to differentiate them and also find similar features. Why is it important for the reader? With the help of your research, the reader can objectively analyze the information and make the correct decision. The reader can learn the information from different sides and come to the right conclusion. This is a beneficial practice for students either you read or write the compare and contrast essay.
How to Structure a Compare and Contrast Essay Properly?
When you start working on the task, you ask what the structure of the text is. The correct structure is your key to a successful process and good results in the end. Before writing, you should take time and find out what are the ways to structure the text. There are different approaches. And all of them are more or less appropriate. But today, we are going to talk about the most commonly used way of structuring a compare and contrast essay.
Here your task is to give adequate information about each of the subjects under consideration. You have to take one element and say a few words about it. Then you move on to work on another element of the text. First, you should consider how these subjects are similar to each other. You discuss the similarities trying to draw the attention of the reader. Then you take each part separately and tell in what aspects they are different. These parts are usually separate paragraphs.
In this case, your task is to structure the whole text using points. Some people enjoy working with the first type of structure since it seems to be more convenient. But some people prefer the second way, which is a point-by-point structure. You should consider two subjects together and discuss them in writing.
Compare and Contrast Essay: How to Write an Outline
Compare and contrast essay is a regular academic paper task that students get often. Thus, it has a simple structure with an introduction, body paragraphs, and the final part, a conclusion. Let's get into more detail.
Introduction. This part is aimed at introducing the subject. You need to perform a brief overview of the topic to give the reader at least some hints. Then you should also complement this part with a piece of brief background information. Tell the reader a bit more about the subjects under discussion. The final step that you are going to do is creating a thesis. This is a sentence where you show the main idea of the text. Try to figure out how these two subjects relate to one another but do it briefly. In the next parts, you will touch upon every aspect in more detail.
Body paragraphs. Now you have to analyze the subject. Don't ignore some small pieces. You need to present a well-crafted paper so do everything correctly. After thorough analysis, your major task is to tell the reader about similar and different aspects that the subjects have. Remember that you cannot simply state the facts. You need to support them with proper evidence. Otherwise, the reader won't comprehend the text correctly. To make a better impact, you should use transitive words and phrases.
Conclusion. This is the final part where you need to frame everything up. Here you refer to the thesis and rephrase it, keeping the main idea. This is how you can easily remind the reader about the main idea and connect them with the whole text.
Tips to Write a Compare and Contrast Essay
We have already covered the structure and outline of the organization. These are 2 necessary steps that you should consider first. Now we need to take a step further and learn some additional tips.
How to Select the Objects
This is the first thing for you to consider. If you mess up with selecting the objects, you can fail with the following parts. Keep in mind that these objects are different, but they still pertain to the same category. For example, comparing a singer and a historian would be the wrong decision. But if you decide to compare and contrast the life of two artists, you will succeed.
Working With Similarities and Differences
This would be your second step. There are so many different ways that can help you manage this task easily. You can go to the Internet and learn how to manage to find similar and divergent aspects between the two subjects.
Creating a Thesis
This is a challenging part. You won't create your thesis statement without a proper understanding of what your similarities and differences are. If you don't consider them and craft a thesis statement first, you might rephrase it further. So, it is better to work on the body paragraphs and then write your thesis. This way, it will look more complete.
Choosing the Structure
In the text, we have covered 2 possible variants to structure your text. You need to decide which one to follow before writing. Try to stick to one of the options. If you combine them, it would be a complete mess. This is also a good way to make your essay more solid.
Crafting an Outline
This is another crucial aspect that you cannot ignore. The outline is typical for every academic paper writing task. This is a significant part and cannot be abandoned. An outline is a way you organize your text. In the article, we've shared the information about the correct outline. You need to be consistent and take each part separately.
Crafting an outline should also interact with your text structure. If you choose a point-by-point structure, your outline should follow the same idea.
Looking for the Evidence
As we've already mentioned, you cannot simply state the facts. Your task is to prove them with proper evidence. These could be personal observations or some scientific analysis. You can also use some background information to prove your words. No matter what kind of arguments you use, they must be appropriate and have a strong impact on your reader.
Using Transition Words
This is important not only to compare and contrast essays. This is what makes your text more fluently written. Using transition words, you can influence the reader better.
Nice Proofreading
This is the last step in your writing process. When you are done with writing, you have to reread it. But don't do it right after writing. Take your time and check the text at least in an hour. You can do it on your own, ask your friend, or use an online tool.
Topics for Compare and Contrast Essay
Here you will find some inspiration for your writing:
how do we differentiate freelance and work in the office?
are there any global differences between home education and a traditional one?
what can you say about a high school and college life?
how does Europe differ from Asia?
what is the difference between mental and physical stress?
Examples of a Compare and Contrast Essay
If you have vague ideas about how to manage the task, you can find inspiration on the Internet. There are so many websites with the appropriate templates. If you are reluctant to write it on your own, you can ask for help from an online writing service. It will save your time for sure.