Perfect Your Knowledge of College Interview Questions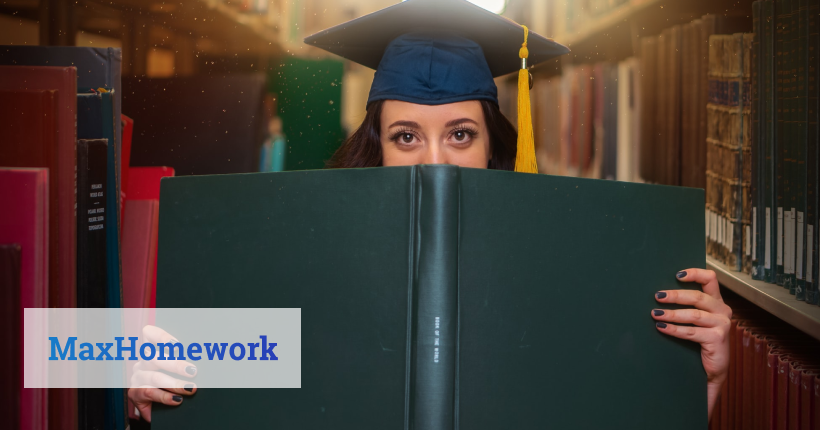 In a nutshell, questions you are asked during the college interview are simple. They aim at learning more about your personality and the latest academic experience. Your task is, to be frank, and show your true commitment to the admission board.
Let's talk in detail about your future interview
To enter an educational institution is a dream of almost every student. However, the dream is sometimes difficult to achieve, as there are too many entry requirements that make the process extremely challenging. It happens that even with a great scope of knowledge and motivation, you may fail to make the right impression.
Usually, to get to a particular college, you need to have all the necessary documents, letters of application, appropriate references, and the greatest desire that makes your eyes shine. This is what can ensure your painless enrollment. However, in many cases, you may come across information about the interview that an admission board is supposed to conduct. Thus, the interview with a representative of the college is a mandatory step to enter an institution.
You may have an interview in the nearest future or simply plan one, and that is your main reason to visit our page and make use of the article on how to prepare for a college interview. One of the best ways to get yourself prepared for a grueling and nail-biting session of question is to research what these questions may be. It makes no difference whether you are questioned by a member of the commission from the college or a person online. The procedure is probably always the same, and you should be equally prepared for it.
Nevertheless, you will not find a perfect and fit-for-all guide to prepare for an important event; you still can benefit from this article. If you are aware of the regular process and how things are done, you feel more comfortable, and you are not concerned about the tension between you and an admission board member.
We have prepared extensive research, but if you are pressed for time, make sure to look through these basic tips for a great college interview.
3 basic tips for a successful interview
When communicating with an agent, you should be ready to have pre-arranged answers to the following questions:
Why did you decide to enter our school?
What is your subject of preference, and why do you choose to study it?
What are other activities that are of great interest to you?
Before an interview, make sure to think over what are your particular features of character that you like. Write them down to have the information on hand and then try to include them in your interview speech.
To demonstrate your motivation and interest, come up with a few questions to ask the interviewer.
We have managed to talk to Alumni from some of the most renowned universities to share their experience. Let's look at what they said.
Table of contents
Interview questions for Carnegie Mellon University
Interview questions from Yale's alumni
Questions for the interview from Pennsylvania's alumni
Dartmouth's Interview questions
Interview questions for Carnegie Mellon University
Senior year: This approach can help a student get more comfortable with the interview and get accustomed to the atmosphere. In this way, you should say a few words about your life in general and tell more about particular situations. At this stage, you are to elaborate on your strong and weak sides of personality. You should also mention what you like and what you would better refuse to experience in a classroom.
What lectures/seminars did you have on your schedule during your senior year of study?
Are there any subjects that you want to see in a current curriculum? What classes would you like to avoid?
What is the most memorable and positive thing you can tell us about high school?
Extracurricular lifestyle: Carnegie Mellon appreciates proactive students who do not waste their time and try to contribute to the wellbeing of the community. The university is interested mainly in students who demonstrate strong communication skills, are active and responsible, have a great desire to study, and are motivated to self-develop.
What do you do in your free time?
What are you most passionate about?
College education: When an interviewer asks such questions, he or she aims at getting the most from a student's experience. Here you should tell more about your domain of preference, your hobbies, and other activities that you enjoy to accomplish. By asking such questions, an interviewee should demonstrate what kind of person he or she is. Concerning Carnegie Mellon, the professors want to know whether you are aware of the institution that you apply to. They also need to know if the college can meet your expectations fully.
What do you expect to achieve here?
What do you seek in the university?
Do you see yourself being involved in the life of the university community?
Interview questions from Yale's alumni
To be frank, you will have to show your readiness to show commitment to others, take care of the community, and be open to new challenges. You should also show how intelligent and inventive you are.
General questions for a regular student
Tell in short about a situation when you were forced to overcome a difficulty in a process that you love.
Remember a person that influenced your vision of life the most. It can be a teacher, a simple pedestrian, or a celebrity.
What helps you to stay on the road and be encouraged for years?
How do you spend your lazy time?
Think of what undergraduate experience can give you.
Theater connoisseur interview questions
Name some of your favorite roles. Do you enjoy performing on the stage?
Do you have an urge to play a particular character?
What can a theater give you? How do you benefit from the experience gained in a theater?
Questions for a book warm
Can you recommend a book to read?
Try to retell basic points from the most memorable English class discussion.
Questions for the writer
What are your favorite styles for writing?
What is your inspiration to write?
Was there a chance to share your papers with others and get some response?
Questions for a future politician
Why do you like debates?
Do you find it difficult to elaborate on the resolutions that you do not agree with?
What is the position of the UN on the international scene?
Volunteer interview questions
What services do you enjoy to provide? Why?
What project are you proud of the most?
Did you change your views after participating in voluntary work?
Questions for the Visual Artist
Why do you need art?
Is your art aimed at consumerism?
Do you follow a particular style?
Questions for a globetrotter
Do you consider cultural differences a massive issue?
Do you think traveling changed your perception of some issues?
Questions for the mover
Have numerous transitions changed you?
Do you feel comfortable adjusting to a new community?
Questions for a music lover
To what extent is music important for you?
Do you have your favorite composer?
Did you visit some renowned performances?
How will you show your commitment to music at Yale?
Questions for a scientist
What competencies do you possess?
Do you enjoy working in a lab?
What is the latest technological breakthrough that captured your attention?
What is the most curious thing for you in studying?
Questions for a sportsman
Do you enjoy team games?
What is your opinion about individual sports?
Are you a good team player? Share some experience.
Questions for the interview from Pennsylvania's alumni
General questions
General questions are supposed to show what personality you are and what qualities and skills you possess.
Tell more about yourself.
How do your friends see you?
Do you enjoy communicating with people who do not share your views?
Questions to check personal interests
What do you like to research?
What is the best method for you to get new information?
What are you find of when studying?
What is your strategy to overcome challenges? Share personal experience.
More about Penn
Why did you choose Penn?
What motivated you to apply for this program?
What is your biggest excitement about the school?
Ask for more
Do you need additional information about Penn?
Did you get everything? Do we need to clear some issues?
More questions for Penn interview
These questions can direct you and show what aspects you should consider more.
What was a determinative factor for you to apply to the University of Pennsylvania?
Name your favorite subject and tell why.
What memory is your favorite?
What places do you adore to visit? Why?
What is your common response to challenges?
Dartmouth's Interview questions
General questions
Say a few words about your school.
What are you proud of in your school?
Tell us about your future plans.
Who is a good teacher for you?
What project are you proud the most?
Questions about an extracurricular activity
What activities do you like to participate in?
Do you like teamwork?
Were you involved in the school government?
What activities would you like to pursue here?
Personal questions for the interview
Where did you go this summer?
What are your main responsibilities as a student?
What are the important traits that you look at in your friends?
Tell what you expect from the studying process.
What is your contribution to the university community?