The Ultimate College Interview Guide
Being admitted to a college of a dream is the ultimate purpose for millions of hopeful students, but many of them don't get past the interview stage. However, the college interview is nothing to be afraid of if you know what you're doing and what to expect! Find out how to shine in a college interview right now.
Why Should You Do an Interview?
There are so many steps in a college admission process, that for some students the interview stage may seem redundant. Nevertheless, there are at least a couple of reasons why the interview may benefit both you and the college:
An interview is your chance to make a great impression, even if your school record isn't that great or your admission essay may have needed some extra work.
The college may use the interview to see if you're a good fit for their institution and whether you share values with thousands of people who already work and study there.
You may have heard college admission reps saying that admission interviews don't matter as much as students may think they do: many colleges view the interview as a way for you to become better acquainted with the school rather than a way to decide whether to invite you to study there. However, some colleges put a lot of effort into their interviews and take the results of the interview into account as much as admission essays. This is why it's so important for any college applicant to ace this part of the admission process.
How to Set up an Interview
The rules for scheduling an interview differ from college to college: some colleges will be happy to interview you during your college campus visits, while others only schedule interviews once they start receiving applications from students. If you hear that other applicants are being invited to the interview and you are not, you can always contact the admission rep to clarify the situation: your interview may simply be queued for later. Before leaving for the interview, remember to exchange phone numbers with the rep, so that you know what to do if something doesn't go according to plan.
How to Prepare for an Interview
Like any important step in your college admission journey, the interview requires preparation. You don't have to spend months practicing for the interview, but knowing what to expect and how to react will give you the confidence that is so crucial for succeeding in the interview.

Start by preparing answers to the three questions you'll likely be asked at any college:
Why this college?
What do you want to study here and what are your reasons for choosing our college?
What are you interested in beside the academic process?
Some students prefer to memorize the answers, while some feel like they can perfectly answer these questions on the go. However, the most effective strategy for preparing answers to these questions is to write three short essays that contain everything you want the college to know. Here are the tips for writing each of those essays.
In the first essay your job is to explain why you want to study in this particular college, but it doesn't need to be an overly emotional essay. Here you are expected to do some research on what the college stands for and why you'll be an excellent fit to the school.
The second essay needs to let the college admission officer know not only what you want to study in the future, but also what led to this choice and how your past academic experience is connected to your future college aspirations.
The third essay is by far the easiest one out of the three: here you need to briefly introduce the officer to your extracurricular activities and interests that shape you to be the person you are.
An important thing to remember is that the college interview will consist of much more than just answers to these three questions – there are many other things the college will want to know about you or you will want to tell the college. That is why you need to choose a few other talking points and try to turn the conversation into your desired direction. Choose the most interesting facts from your history, adjectives that describe you, or even something your family and friends always say about you, and do your best to work those character bits into your interview.
One of the questions you're guaranteed to be asked at your interview is this: "Tell me about yourself." Even the most brilliant students get confused by this question, either because they're not entirely comfortable talking about themselves or they haven't prepared for this question. Here your job is to use those few sentences to introduce the interviewer to your amazing personality, academic achievements, and what a great addition you can be for this college. Don't simply list the members of your family or your hobbies; think about the ways to demonstrate your value to the admission officer. This question is going to come at many more interviews in your life, and in every case it's going to have a huge impact on the success of the interview.
Another helpful tip for making the right impression on the interviewer is to also ask questions, not just answer them. Leading the conversation by asking questions demonstrates your determination to become a student there and will definitely add a couple of points to your profile. Use these tips for designing the questions for your interview:
Don't ask obvious questions or the ones you can easily answer yourself simply by Googling;
Don't be afraid to get personal with the interviewer: many college interviewers are recent students themselves and they can share some valuable insights into the college you're applying to;
Don't come unprepared. The conversation may get going farther than you anticipated, but do have a couple of questions ready to kick start the dialogue between you and the interviewer;
Don't make the interview too long by asking one question after another; be attentive and spot social cues that the interviewer is becoming uncomfortable with.
Demonstrate your preparation for the interview; mention some facts in your questions that will let the interviewer know you've done plenty of research about the college.
Not every college finds admission interviews as important as you're used to thinking about them. The interview can have a huge impact on the college decision or no impact whatsoever. However, you should still treat the interview like an important part of your application process and give it everything you've got. That way you will not only maximize your chances of being admitted, but also prepare yourself for the future important interviews of your life.
Summary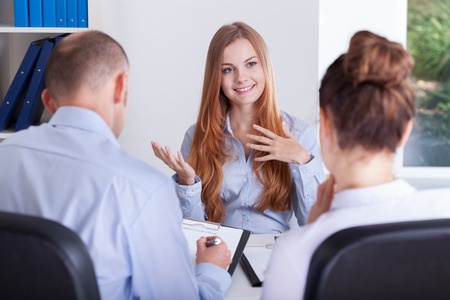 Article Name
The Ultimate College Interview Guide
Description
Find out top college Interview tips in our guide! Maxhomework.com explains how to prepare for an Interview, what to ask and what to demonstrate ? Good Luck to you!
Author
Publisher Name
Publisher Logo