Write a Childhood Poem as Practice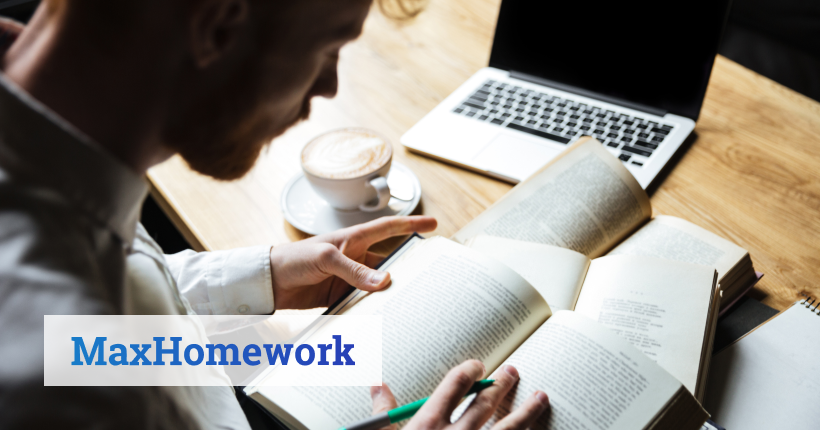 Do you think that writing poems is boring? What if I show you the interesting way? Check out the tips and pieces of advice to master your poem writing.
Writing is one of the greatest practices, even if poetry is not your preferred genre or favorite one. A lot of writers are getting hung up on form, rhythming, and ideas, trying to generate the obscure meaning in their poems. Let's make it easy and do some practice that would help you in whatever genre you pursue.
Poetry utilizes words for a certain effect. To evoke emotions, it depends on images. Let's tap into finding concrete words that generate precise images today. This exercise is for you if you have ever gotten such a note as "More show, less tell".
Find Inspiration
To create a poem today, let's go into a childhood memory. Use these two rules:
Select concrete, specific words by thinking of sensory details. Whatever your inner critic says, end up the exercise.
Gather Ideas
Go back to a childhood home in your imagination. It should be a place where you got vivid memories. Try to picture it.
In your imagination, see the front door, the building, and the street. Write down certain details, including the season and colors. Place your hand on the door in your mind. What smells do you feel? Jot down the emotions you feel when you turn the handle.
Go inside the house. Look around. What is the smell in the kitchen? Is it the smell of pancakes or sandwiches?
Go into your bedroom. How does it look like? Is the bed made up? Are your shoulders relaxed or tense? Why is it so? Do you hear some noise, or is it silent inside? Jot it all down.
Think about the rooms you did not want to enter and answer why it is so. Describe them, mentioning what you see and feel. What is it then?
Get into the preferable place in your home now. What people and objects are there? How old are you? What season is it? Imagine you are a child and describe these things.
Select Concrete Details
As soon as you have a list that describes the various experiences and places around your home, select the story from one of the rooms to explore or details, which are the most obvious.
A nice way for many students to do this assignment is by listing the room's details, drawing a childhood home's map, and certain objects which they remember. Annotate the stories which happened in certain places.
Select the details which produce vivid images in the mind of a reader. Add rich associations and smells.
Simple Structure
One of the easiest ways to structure an experience or poem is by utilizing "I remember", "I remember", "I remember", "but mostly, I remember" to generate 4 stanzas.
It is possible to make stanza as short or as long as you want. Use full sentences, fragments, or phrases. However, you should struggle to utilize the most sensory, concrete, and precise words.
My Example Stanza of "I Remember"
"I remember that I loved my cat very much. It was red and fluffy.
One day my brother and I were left alone in the flat.
My parents went away to do some stuff.
So my brother and I started a fight. The reason for the fight was a cat.
We could not figure out to whom of us it belonged.
My brother took away the cat into his room.
I remember I was very mad at him and ran to his door.
He closed the door, and the cat was there.
I was so angry at him that I kicked on the door.
I thought nothing terrible would happen…
but I remember the blood all over the place…
I kicked on the door, and the glass broke down, so I hurt my foot.
The parents came home and saw what happened.
My mother screamed at me, and my father applied the first aid to my foot that was in the blood.
They called an ambulance, and I was hospitalized.
It's good for me that my parents were nearby, and the wound was not deep, thanks to God. I always remember this story when I think about my red cat."
Your Turn
Is this poem great? Not yet, but it contains some of the images which appeal to various senses.
Such a short exercise will work in a similar flashback novel's scene, a memoir, and a personal essay. Writing this childhood poem, I utilized the descriptive words to impress the reader and make them feel as if they were there.
Try to write a childhood poem today! Mine either your imagined childhood experience or your own one as a protagonist.
Comment on the things you find challenging when writing a childhood poem.
PRACTICE
Try to write your poem in 15 minutes. Recall your childhood memories from your home. Select certain memories and follow the structure by using the phrase "I remember". Concentrate on using concrete, specific words to describe your experience.
When you finish writing your childhood poem, leave it in the comments section here for us to check it out.
What is the best way to write a childhood poem?
Writing a childhood poem might seem rather frightening at first. However, with our pieces of advice, it will be much easier for you to compose a solid childhood poem. Even if you are not born to be a poet, still, you can create a masterpiece. The only thing you need is a sense of rhythm. Do you like dancing? If yes, then you have a sense of rhythm for sure. Meaning, you have everything you need to write a good childhood poem.
If you still doubt whether you can write a childhood poem, you can always use the professional services that we offer. We are a team of writers who help students from every corner of the world to succeed in studying. How do we do it?
We offer assistance in writing various types of papers for students who order them. All you need to do is filling in the order's form. Make a payment and wait till the paper is done. A piece of cake, isn't it?
We guarantee 100% uniqueness of the paper and no mistakes. Since our staff members have a certain degree in various disciplines, your paper will always be of high-quality. Sounds interesting?
Don't hesitate to contact us now to receive the best-written paper ever. Despite the fact that writing a childhood poem seems complicated, we can handle it. Order a childhood poem and enjoy your student's years!